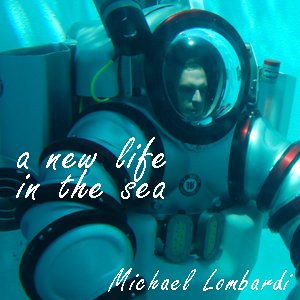 Reflections on the Narragansett Bay Bottom
Springtime here in the Ocean State means getting ready for the busy boating season. As a marine contractor, part of that includes servicing moorings. I've been diving on moorings for more than 15 years at this point. It can be a monotonous task, with upwards of twenty ups and downs made every day, though of course in relatively shallow water.
It's hard work – humping heavy chain and other steel tackle down in the mud to repair and service mooring systems is anything but a recreational dive. It's work. However, this is among my favorite diving activities for a few reasons. First is it whips me back into dive shape rather quickly…'dive shape', as I refer to it, includes both leaning down, increasing cardiovascular fitness, and improving on the psychological adaptation needed to work in blackness for the better part of the year. Second, the several week long marathon of servicing moorings around the entire State of Rhode Island means I get to take in a snapshot of the Bay's bottom in its entirely firsthand each and every year.
As a biologist by training, but diver by trade, this opportunistic observation is unparalleled and a priceless field experience, as most struggle with finding time away from the grueling administrative load of being a full time researcher. While I'm lax in gathering hard data, the naturalist in me makes acute observations, and because of that, I've come to value chit chat amongst others who spend their livelihood out on and underwater as a true sense of the state of our Bay…we all see it firsthand, and over both short and long term cycles.

English: Shaded relief map of the state of Rhode Island with Narragansett Bay in red.. From the United States Geological Survey (USGS) (Photo credit: Wikipedia)
This year has been no different. Of note is what I believe to be an increasing number of horseshoe crabs in the upper portion of the Bay. These archaic looking animals are critical to science, including pharmaceutical science (visit www.horseshoecrab.org). I've also noticed a increase over the last several years in bay scallops, likely due to the local aquaculture research and reseeding programs at Roger Williams University. Generally, I've also observed an increase in water clarity throughout the entire season, which is clearly a function of our State's efforts to mitigate storm- and wastewater discharge problems in more industrialized parts of the State.
From the view on the bottom, things in the bay are looking up.
Of course, it's not time to call a quits, rather its time now more than ever to ramp up conservation efforts and encourage everyone to reap the benefits of living amongst this watershed. With these benefits, ideally we can instill a new found appreciation for our local aquatic resources, which is just once small step towards appreciating the value and opportunities that lie with a new life in the sea.