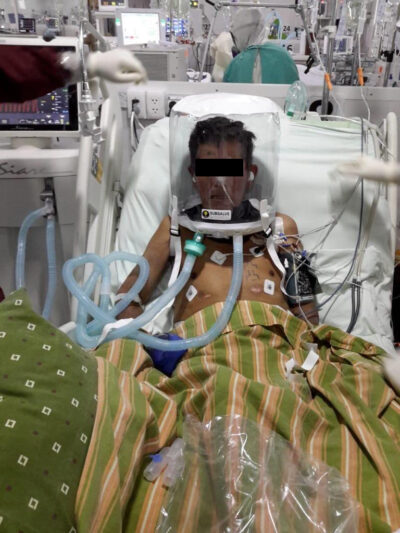 Project Description
The Subsalve Oxygen Treatment Hood was developed to help meet the short supply of hooded non-invasive ventilation (NIV) devices during the Covid-19 pandemic. Subsalve teamed up with Lombardi to market and conduct research on the device and related techniques. Helmet/Hooded Positive Airway Pressure (HPAP) ventilation is proven to reduce the need for endotracheal intubation when used proactively for ARDS. The technology allows clinicians to:
increase patient airway pressure from 3 to 20 cm H2O
elevate FiO2 to therapeutic levels
reduce viral exposure for healthcare workers
The project has been supported by multiple partners, and has resulted in the distribution of humanitarian aid to numerous countries including Bolivia, Honduras, Guatemala, Mexico, Haiti, Nigeria, Indonesia, and others.
The Subsalve Oxygen Treatment Hood has received FDA Emergency Use Authorization and is being distributed within the US and internationally.
Visit www.oxygentreatmenthoods.com for more information.